Darwin on the Palouse
Darwin on the Palouse 2018 is almost here – PZ Myers, Hannah Smith and musical guest Shelley Segal will join us for our 7th year!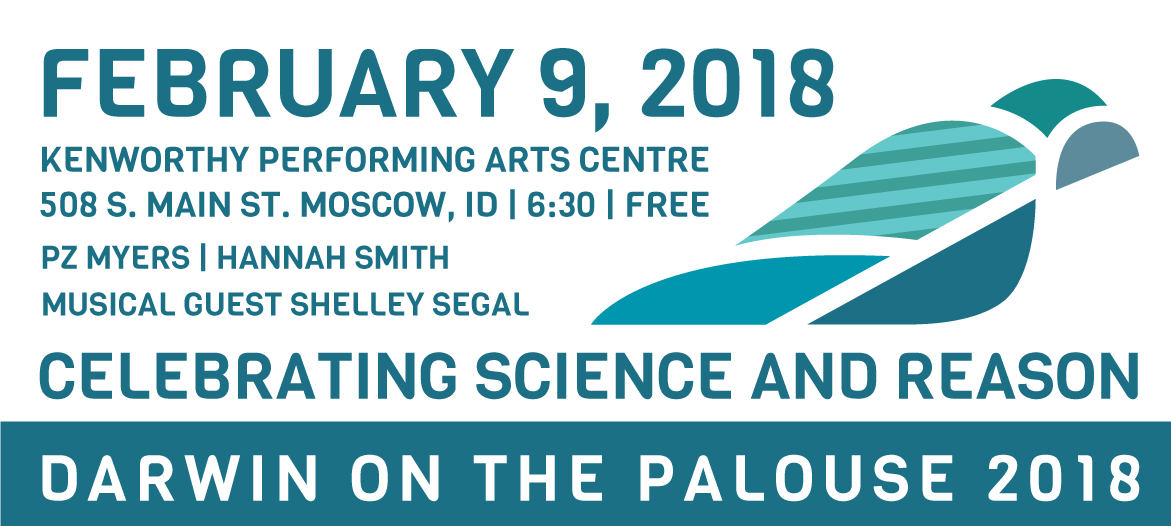 Darwin on the Palouse, a local Darwin Day celebration, is a free annual event to celebrate humanity, science and rational thought, is sponsored, in part, by the American Humanist Association, the Humanists of the Palouse, Secular Student Alliance at the University of Idaho, and by generous donations from the community. It is held on or around the birthday of Charles Darwin, in Moscow, Idaho. 
This year's event is scheduled for February 9, 2018 at 6:30 PM and will be held at the Kenworthy Performing Arts Centre on 508 S. Main St. We are excited to announce our guest speakers this year: PZ Myers, Hannah Smith and special musical guest Shelley Segal.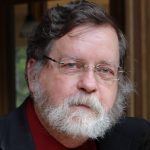 PZ Myers was a speaker our very first year, and we're excited to have him back for our 7th annual Darwin Day celebration!
PZ Myers is a biologist at the University of Minnesota, Morris. He is a graduate of the University of Washington, with a BS in Zoology, and earned his Ph.D. at the Institute of Neuroscience at the University of Oregon. He runs a popular blog at https://freethoughtblogs.com/pharyngula/, and can be found on Twitter as @pzmyers.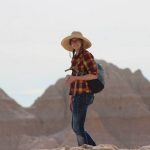 Hannah LoRene Smith is a Ph.D. student at the University of Idaho College of Natural Resources, interested in understanding coupled human and natural systems that support the resiliency of forest-based communities in the Pacific Northwest.
Her research approaches social-ecological systems from a place-based perspective, focusing on youth involvement and sustainable funding for protection of Central Idaho.
We are excited to announce a special addition to our Darwin Day celebration. This year, Shelley Segal will close out Darwin on the Palouse with a live performance at the Kenworthy Performing Arts Centre!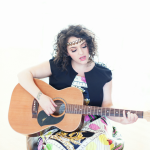 Desirous of all expressions, Shelley flirts with elements of jazz, folk, pop, blues, reggae and electronica, imparting a pure joy about music and it's power. Shelley's first single, folk-protest song 'Saved' has become an anthem for grass-roots secular activists. An artist, an activist and an explicit story-teller, Shelley uses her music not only to express the way she sees the world, but to create the world that she wants to see.
–––
For the latest information and to view the list of events please visit our Facebook page.