Home
»
Darwin on the Palouse
Darwin on the Palouse
Darwin on the Palouse 2018 is almost here – PZ Myers, Hannah Smith and musical guest Shelley Segal will join us for our 7th year!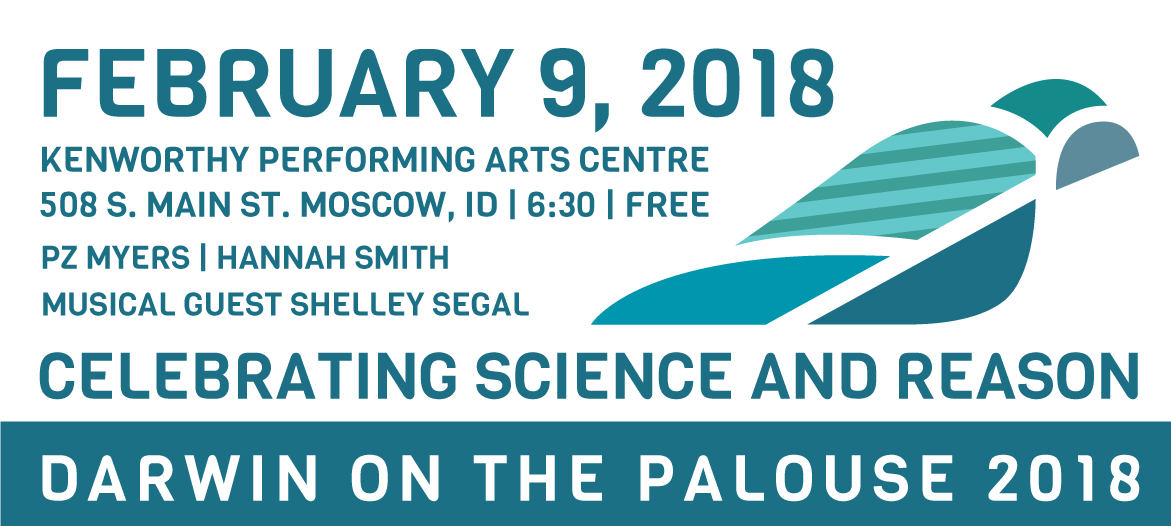 Darwin on the Palouse, a local Darwin Day celebration, is a free annual event to celebrate humanity, science and rational thought, is sponsored, in part, by the American Humanist Association, the Humanists of the Palouse, Secular Student Alliance at the University of Idaho, and by generous donations from the community. It is held on or around the birthday of Charles Darwin, in Moscow, Idaho. 
This year's event is scheduled for February 9, 2018 at 6:30 PM and will be held at the Kenworthy Performing Arts Centre on 508 S. Main St. We are excited to announce our guest speakers this year: PZ Myers, Hannah Smith and special musical guest Shelley Segal.
Download our poster for 2017
Click to download a printable flyer.
–––
For the latest information and to view the list of events please visit our Facebook page.